I decided to
overcome
work on overcoming my aversion to using recipes from the computer. There are so many amazing resources out there, it's a shame to let them go to waste. And one day, when I have a little more counter space (thus avoiding the need to repeatedly walk into the other room to check the recipe) I will embrace the food blog world with open arms.Per my
sister-in-law's
request, I decided to try out: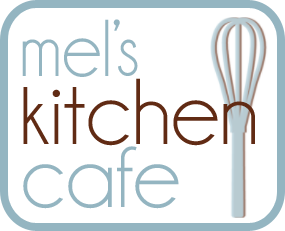 Here are the recipes we tried this week:
The Best Ground Beef Tacos
: When she threw the words "the best" out there, I was a little skeptical. I mean, that's a pretty big claim to live up to. Now, I don't know if I can endorse the label (come on, I'm an Arizona girl and I know a whole lot about delicious tacos), but I must admit, they were very good. Sam ate four and loved them and then proceeded to delight in two days of leftovers.
Ham and Sweet Potato Hash
: We are firm believers in brinner and we love sweet potatoes, so this recipe immediately sparked my interest. I like a good, hearty brinner and one with some veggies in it is even better. Doesn't leave me feeling quite as guilty as fluffy waffles with homemade syrup (mmmmm). We really enjoyed this recipe but added some cheese for good measure because really, what meal isn't made better by cheese? (Maybe the fluffy waffles with homemade syrup.)
Tri Color Pasta Salad
: I added some pepperoni to make it a bit more substantial for dinner. There was a lot leftover so we brought the rest to a Fourth of July BBQ. I think it was even yummier after 48 hours marinating in the fridge.
Crispy Southwest Chicken Wraps
: These were super yummy. I liked that they were crispy without being deep fried (oh, how I love things deep fried).
Mel's Kitchen Cafe gets a gold star. Anyone else have a favorite food blog I should try?